Flexible Dental Nursing
A proactive, flexible and proficient dental nurse agency!
Locate a registered dental nurse in your area
With the assistance of our UK-wide network of locum staff, you will be able to find qualified staff to support you and your dental practice. They will become part of a team to provide quality care to patients.
Our network of dental care professionals allow us to provide our clients with both short and long-term cover. Staffing shortages and predicaments can be detrimental to the service you're providing, but with our locum dental staff, you can avoid such issues having such an effect.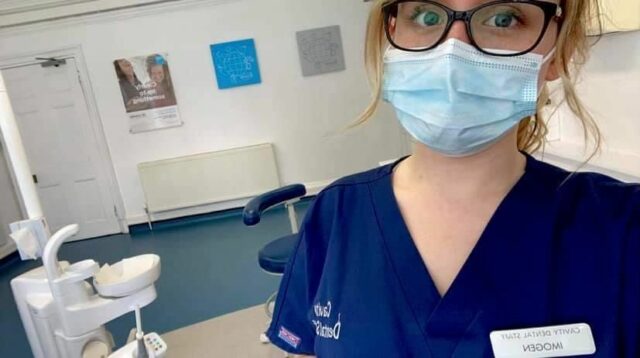 What locum staff can we provide?
We have previously provided locum staff for local NHS dental practices, hospitals, the MOD and prisons across the UK. Our locum staff become a member of the dental team with a passion for oral health.
The positions we can fill include:
Dental Nurses – the process of allocating dental nurses is something that requires a great deal of time and patience. Our staff are interviewed, and then tasked with a full day of locum training. They're always fully CQC compliant.
Specialist Dental Nurses – we have a fantastic team of dental nurses who are skilled in their specific areas of dentistry. Our specialist dental nurses are qualified in orthodontics, sedation and radiography to name a few.
Dental Receptionists – all of our dental receptionists are experienced with all reception duties. They're familiar with most software systems and know how to best operate a dental practice's reception.
We make booking dental staff easy!
When you notice there's a staff shortage ahead, you can rely on our flexible dental nursing staff. To find the member of staff you need, contact a member of our friendly team and tell them your requirements. It really is that simple!
You can contact us by:
Once you've made contact and completed the locum booking process, we'll find a dental staff member to suit your specific requirements. On the day when you require the staff member, they will arrive in their Cavity uniform and name badge.
They'll work all day and meet with you at the end of their shift so that you can sign a time sheet. You will be provided with a copy of the sheet as your reference.
Got questions? Ask away!
If you've got questions about our dental care professional staff or the locum process, please get in touch!
We are on the lookout for quality dental nurses.
Looking for work?
This is an excellent opportunity for you if you're looking for flexible work and to further your skills, knowledge, experience and qualifications. We're always looking to expand our staff network to fill such positions, so if you are looking for work, signup to become a Cavity dental nurse.