Welcome to the Cavity Rewards Club
Earn valuable rewards for your hard work.
Welcome to the Cavity Rewards Club, where your dedication and commitment to providing exceptional dental care are acknowledged and rewarded. As a valued Client of Cavity Dental Staff Agency, we believe that hard work & loyalty deserves more than just appreciation. That is why we have introduced the Cavity Client Rewards scheme, designed to recognise your efforts, and offer you exciting incentives. The more hours our staff work, the more rewards you gain. As an extra thank you, we have surprise monthly add-ons to make your experience even more special.
The Ultimate in Personal Rewards: Every 300 points you earn in the Cavity Dental Rewards scheme holds incredible value. As you accumulate points you will be rewarded.
Reward Option 1: Treat Yourself with a £10 Love to Shop Voucher
These vouchers can be spent in over thirty-five high retail outlets, or you can exchange them online for various gift vouchers. The choice is yours. Whether you want to treat yourself to a shopping spree, save them for future needs, or even use them to fund your summer holiday, these rewards are versatile and cater to your preferences. With options ranging from popular brands like M & S to Iceland, Boohoo to Matalan, you will find the perfect way to make the most of your hard-earned rewards.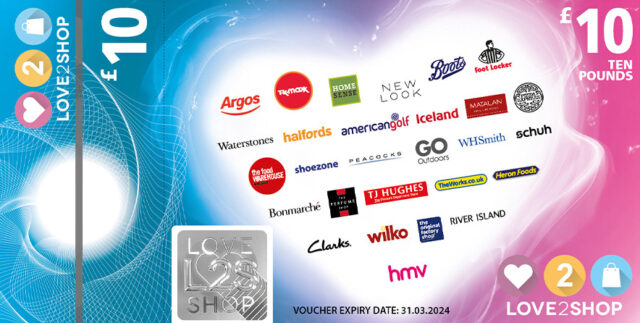 With options ranging from popular brands like M & S to Iceland, Boohoo to Matalan, you will find the perfect way to make the most of your hard-earned rewards.
Reward Option 2: A £20 Cavity Dental Staff Voucher – Your Gateway to Exclusive Products and Services
This voucher can be redeemed for a discount on any of our exceptional products and services. Whether you are looking to enhance your own professional development opportunities with one of our courses, this voucher opens the door to a range of valuable options. From discounts on locum fees to face masks and DBS checks, our voucher ensures that you have discount on the best that Cavity Dental has to offer.

Reward Option 3: Support a Worthy Cause - Donate £10 to The Dental Wellness Trust
Or finally you can choose to donate £10 of your rewards to The Dental Wellness Trust, a remarkable organisation dedicated to improving oral health and education worldwide. By supporting their splendid work, you contribute to promoting dental well-being and making a positive impact on people's lives. Click here to find out more about the Dental Wellness Trust and the incredible initiatives they undertake!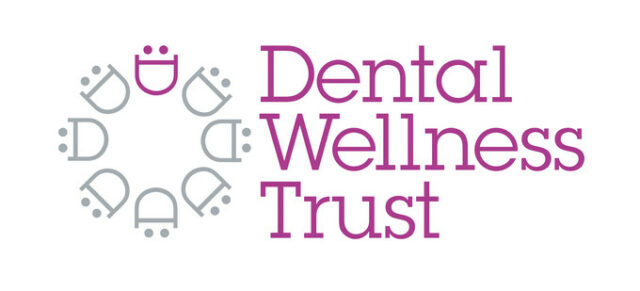 Rewards Club Terms and Conditions
1) Reward Points
You can receive Reward Points by doing the following:
| | |
| --- | --- |
| Action | Reward Points |
| Sign off a Cavity Dental Staff Member timesheet for minimum of 7 hours work | 7 points |
| Every hour worked and signed off over 7 hours | 1 point |
| When you provide your birthdate, you will also receive birthday bonus points from us on your birthday every year | 10 points |
| Write a positive Google review regarding Cavity Dental Staff Agency; you can only receive these Reward Points once a year. | 10 points |
| Follow Cavity on Instagram or Facebook (via the link on this page). You can only receive these Reward Points once per social media platform per Account. | 15 points per social media platform |
| Refer a friend; your friend makes their first booking of 7 hours or more (with no refunds or cancellations of that order). You can receive these Reward Points multiple times unless in Cavity's sole discretion it declares any activity fraudulent, you can only refer the same friend once. | 100 points |
Reward Points will usually be awarded within 1 day of completing the action set out above. If you have not received your Reward Points after 2 working days of completing the action set out above, please contact us.
Reward Points will automatically expire and be cleared from your Account after 12 months of inactivity. In this context, inactivity refers to customers who have not earned or redeemed any Reward Points within 12 months.
2) General
a) The Cavity Staff Rewards Club (the "Club") is promoted by Cavity Dental Staff Agency Limited
b) Before joining or participating in the Club please read the following terms carefully. To join:
c) Customers will be invited to enrol as members of the Club when they sign up for a Cavity Dental Staff Agency Account and sign off their first 7 hours timesheet.
d) When you become a member of the Club, you agree to be bound by the following terms so please read them carefully. If you do not agree to these terms and conditions, or wish to delete your Cavity Rewards account, please email Matt@cavitydentalstaff.co.uk
e) The terms may change from time to time. We will let you know when we make any changes to the Club by email and through signage on our website, however, please also ensure you check these terms regularly for updates.
3) What is the Club?
The Club is a loyalty program where we reward our members when they carry out certain actions and activities. It's free to become a Club member and you can redeem rewards you earn as part of the Club via Matt@cavitydentalstaff.co.uk.
4) Who can be a member of the Club?
To be a member of the Club you must:
be 18 years old or older and
have a valid email address which is either linked to an existing Cavity Dental Staff Agency account, or which is used when creating a new account.
5) How does Club enrolment work?
a) You can enrol as a new Club member as soon as you create an Account with us and sign off your first Cavity staff timesheet for 7 hours plus.
c) You are responsible for ensuring the information you provide when creating your Account is correct. If your Account information changes, please ensure you promptly contact matt@cavitydentalstaff.co.uk so we can update where we are able to.
 d) You may only have one Account per person. If you find you have more than one Account, please contact matt@cavitydentalstaff.co.uk and we will help to rectify this for you.
6) How does the Club work and how do I earn points?
i) you earn points which you can use to exchange for Love to Shop or Cavity Vouchers as soon as you have reached the required number of points (300 Reward Points).
OR
As soon as you have reached the required number of points (300 Reward Points) we will donate £10 to the Dental Wellness Trust on your behalf.
 7) What Rewards can I exchange Reward Points for?
a) Rewards will vary from time to time and may include Cavity vouchers that give you a certain amount off your spending with us.
b) Once you have earned sufficient Reward Points to redeem a Reward, we will notify you by email
8) Rewards:
i) are one time use only (unless stated otherwise)
ii) are for your personal use only.
iii) are non-transferable and cannot be exchanged, sold, or resold.
iv) cannot be redeemed for cash.
v) cannot be used in conjunction with gift cards and any other discount codes or vouchers (unless stated otherwise); and
vi) are awarded at our sole discretion.
9) Making changes to the Club
a) We reserve the right (in our sole but reasonable discretion) to make changes to how you earn Reward Points, how you redeem Rewards, how we reward your purchases from time to time by giving notice to you, only where it becomes necessary to do so due to unforeseen circumstances. We may place limits on the number of purchases or activities that are eligible for the Club, the number or type of Rewards or benefits you may receive or earn.
b) Any changes we make will be notified to you through email, updates to the rewards page, and an update to these terms. If you do not agree to any proposed changes made to the Club, you may close your Account by contacting matt@cavitydentalstaff.co.uk
c) We can always make changes to the Club or these terms:
i) to reflect changes in relevant laws and regulatory requirements.
ii) to make minor technical adjustments and improvements (these are changes that do not affect your use of or participation in the Club); or
iii) to change the way the terms are drafting to make them fairer or clearer to you.
 b) We are not responsible for any Reward which is lost or redeemed due to fraudulent activity by you or any third party or for actions which are deemed abusive offensive, untrue, libelous, or illegal or fraudulent or due to not following these terms, or if the credit of Reward Points is obtained through other activity that violates these terms.
10) We may remove you from the Club at any time in our sole but reasonable discretion if you
i) fail to comply with these terms.
ii) carry out illegal activity, fraud, misrepresentation, or other conduct inconsistent with the terms or which we consider detrimental to our interests.
d) If you are removed from the Club your Rewards Points and Rewards will automatically expire and you will no longer receive any benefits.
11) Events outside of our control
If we cannot provide the Club as it is impacted by an event outside our control, we will contact you as soon as possible to let you know. 
12) Closing your Account or opting out of the Club
Being a member of the Club is an option to your Account registration. Therefore, if you wish to close your Account and/or opt-out of Club communications, please contact our data protection team at matt@cavitydentalstaff.co.uk who will be happy to assist.
 13) Governing law
These terms are governed by English law and wherever you live you can bring claims against us in the English courts. If you live in Wales, or Scotland, you can also bring claims against us in the courts of the country you live in. We can claim against you in the courts of the country you live in.
14) Privacy and data protection
How we use any personal data you give us is set out in our privacy policy.
Our Customer Services team at bookings@cavitydentalstaff.co.uk will do their best to resolve any problems you have with us or our products / services as per our internal complaints handling procedures.