Join Our Team
We're seeking GDC registered dental nurses throughout the UK
This is an excellent opportunity for you if you're looking for flexible work and to further your skills, knowledge, experience and qualifications.
The reward of becoming a Cavity locum staff member
Being an agency dental nurse is very rewarding – you're supporting dental practices (who appreciate your help) and in the process, you're in control of your work-life balance.
We work with clients across the whole of the UK, and most of the time you will be booked up weeks ahead. And on the odd occasion you will be called out on the day to cover a job.
If you are looking for a change of scenery within the dental industry, then locuming would be a great opportunity to do that. Our staff work in all sorts of dental settings, including NHS/private practices, NHS hospital trusts, local NHS trusts, prisons, specialist practices, community clinics and the military.
We are happy to take on not only full time staff but also part time staff to fit around other commitments.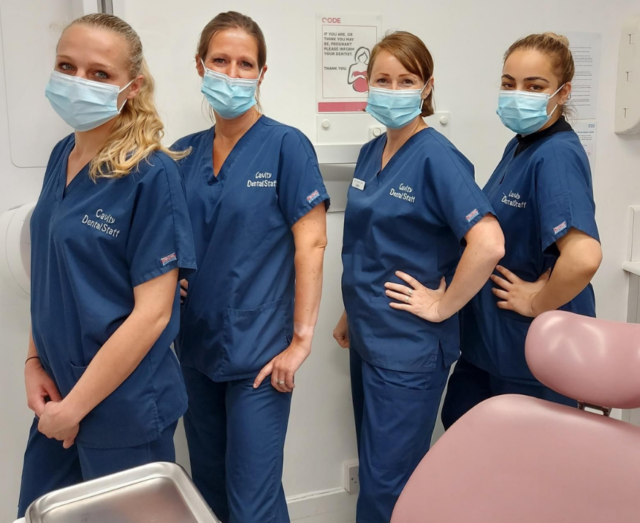 Our gender pay gap promise
Gender Pay Gap Legislation introduced in April 2017 requires all employers of 250 or more employees to publish their gender pay gap as of 31 March 2017.
Cavity Dental Staff Agency Ltd are proud to state we have no gender pay gap – all staff are paid the same hourly rate and bonus based on length of service and bonuses targets are the same for everyone. -Sharon Norman, Company Director.
View our gender pay gap report

Role Requirements
Current GDC registration
Record of immunisations
Able to use own initiative
Good communication skills
High standard of patient care
Able to quickly adapt to new situations
A smart appearance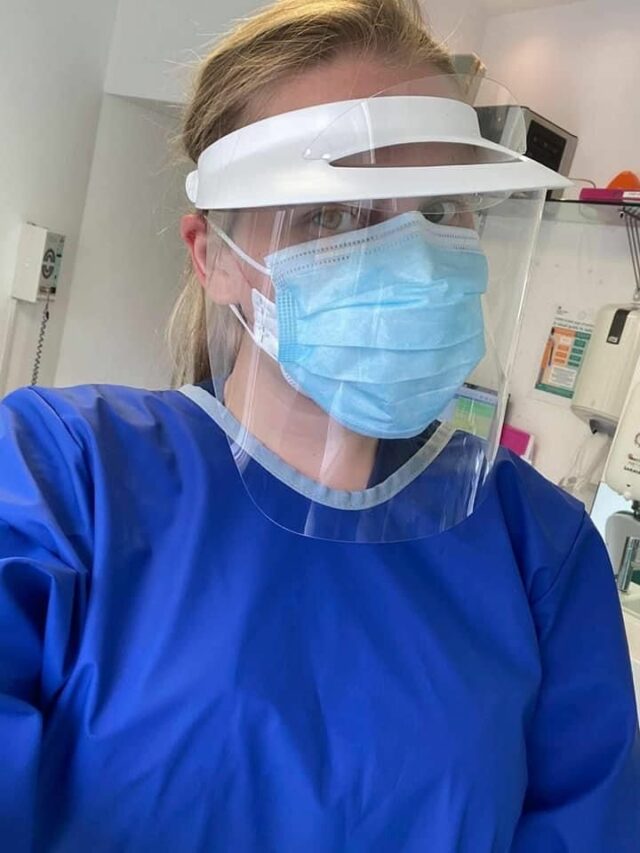 Your Benefits
Excellent rate of pay
Banded transparent pay scale based on time working with the company
Paid travel and parking
Annual DBS checks
Holiday pay
Wellness Days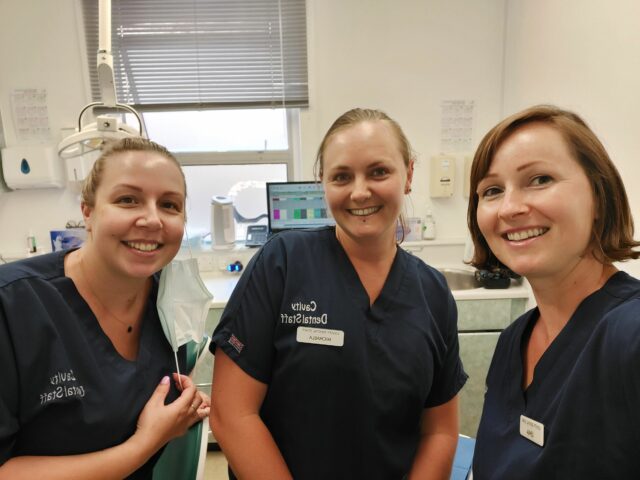 You'll love
All staff are employed by us (not self employed)
Uniform
Ability to work in different environments
Support from a local Area Manager
Being part of a thriving business with a lovely office team
Flexible working days and hours
Annual bonus to cover GDC registration cost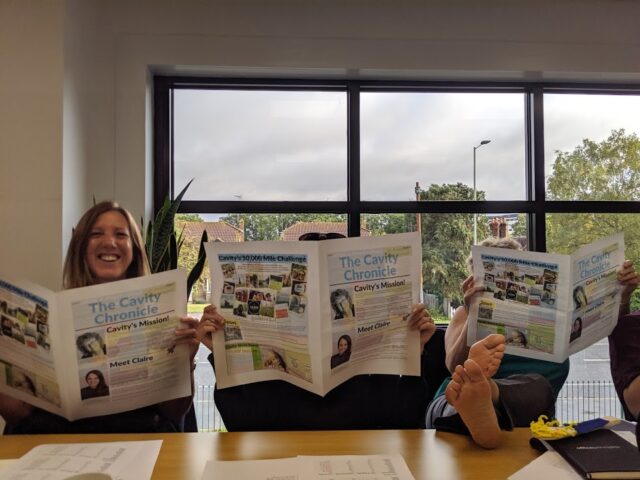 Join Our Team Today!
If you think that locum dental nursing could be the job for you then apply by sending your CV and we will be in contact. You can also take a look at what our staff have to say about being a locum dental nurse.