Qualitative Fit Testing
Mask Fit Testing by Cavity Dental Staff
We have 20 trained and experienced fit testers plotted across the country to provide you with a personalised and professional service covering all of your fit testing needs. Several of our fit testers are fit2fit accredited.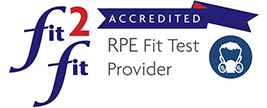 Qualitative Fit Testing
Qualitative fit testing (QLFT) is a pass/fail test based on the wearer's subjective assessment of any leakage through the face seal region by detecting the introduction of bitter- or sweet-tasting aerosol as a test agent. QLFT methods are suitable for disposable and reusable half masks; they are not suitable for full-face masks. Although this type of test is based on subjective detection and response by the wearer of the RPE, it is important that it is administered by a fit tester competent in using this method.
Our experienced dental team, with a wealth of dental experience are now delighted to be able to offer a fit test service for FFP3 , FFP2 and FFP1 masks.
Using the 3M qualitative testing kit, we are able to arrange appointments at your practice to fit test your staff, with your own masks.
As we know, no two faces are the same and often we find, not one style "fits all" we have a variety of masks, we can also "fit test " your team with, if you need alternatives. You will be able to buy a small supply on the day to get your team under way, being able to then source from your preferred consumables supplier thereafter.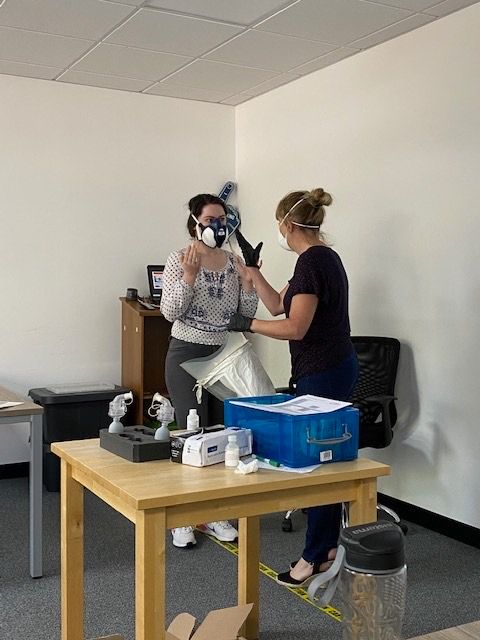 Book today
Qualitative Fit Testing (QLFT) at your practice
We believe we can offer a great personal service direct to your practice. Prices start at £170 to come to you. Contact us for prices and to get booked in.
Qualitative Fit Testing (QLFT) at our Reading office
We hold fit testing appointments every Tuesday. The initial test is £50.00 (inc VAT) and any additional tests, on the same person £20.00 (inc VAT). Book your appointment now at our covid safe Head Office by filling in the enquiry form below.
Looking for work?
We are on the lookout for quality dental nurses.
This is an excellent opportunity for you if you're looking for flexible work and to further your skills, knowledge, experience and qualifications. We're always looking to expand our staff network to fill such positions, so if you are looking for work, signup to become a Cavity dental nurse.