Advertise with an Easter theme.
Offer virtual consultations.
Use memes and humour.
We use a program called Canva.
You'll create a memorable ad and have your patients cracking up!
Educate your patients
Inform your patients about how much sugar is in Easter eggs.
Provide dental tips for a tooth friendly Easter.
We've created a handy infographic for you to share.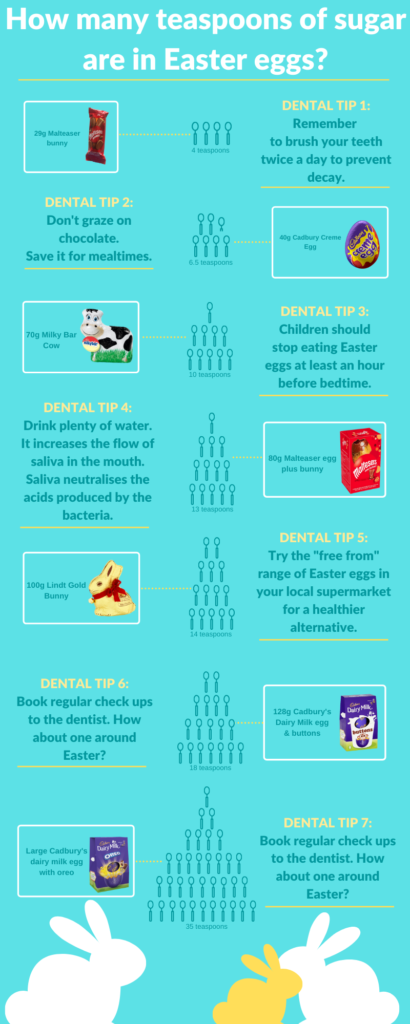 You could also educate your little patients about the Easter bunny's teeth. Here are some facts for you to use in your posts, emails or even to have on show in your practice during Easter.
The Easter bunny has four incisors, two on the top, and two on the bottom. Right behind the top incisor teeth are two small peg-like teeth called auxiliary incisors or "peg teeth". In addition, the Easter bunny has cheek teeth to grind food.
the Easter bunny maintains good dental care by eating a high-fibre diet of hay and leafy greens to promote chewing and wear of the teeth, but enjoys the occasional Easter egg now and again.
See rabbit dental care for more interesting facts.
Happy Easter!