Saturday 6th May
Today marked the beginning of my exciting journey to Morocco. After arriving at London Stansted Airport, I had the pleasure of meeting Manni. We were both super excited about the week ahead. We struck up an easy conversation and found that we had lots in common. Before we knew it, we landed in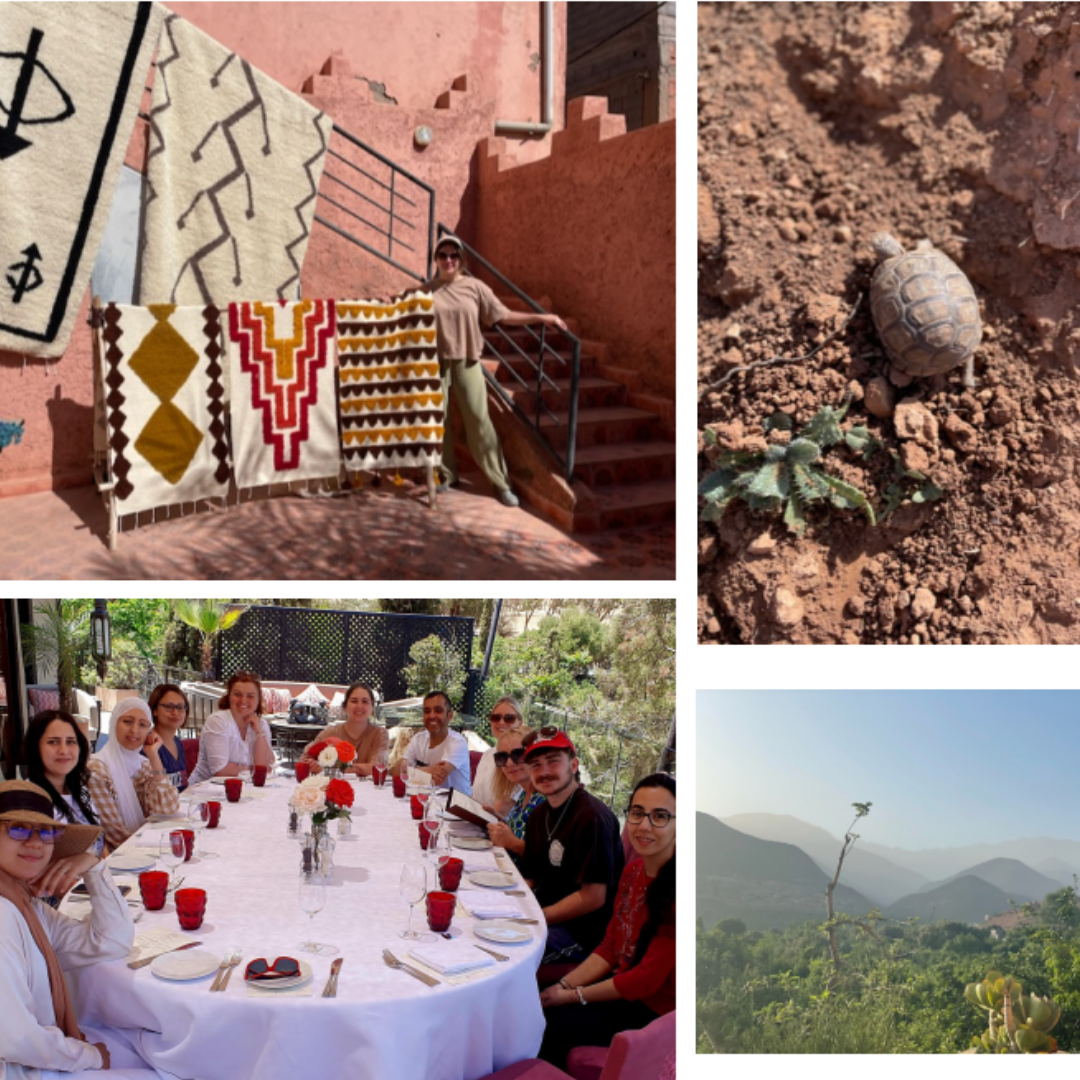 Morocco. Once we had passed security, we collected our luggage before making our way to our new weeklong home. After a pleasant 50-minute drive through Morocco, we arrived at our home for the week in Asni. Asni is a small town in the foothills of the High Atlas mountains near Marrakesh. We enjoyed a delicious dinner and getting to know our host, who happened to be a former police officer. Eager for the adventures that lay ahead in the week to come.

Sunday 7th May
After a traditional Moroccan breakfast, we walked to the Eve Branson Foundation. Talented women make and sell their captivating artworks there. We met with the other volunteers we'd be working with throughout the week. After taking our time appreciating the vibrant displays, we continued on a scenic hike under the warm sun to Kasbah Tomadot. We enjoyed a lunch altogether and continued getting to know each other. We had such a great day experiencing the culture, watching masterpieces be created as well as meeting the locals and the other volunteers along the way.
Monday 8th May - Friday 12th May
Throughout the week, our dedicated team worked tirelessly, providing dental care and assistance to a remarkable number of patients. We helped at least 500 people with toothaches, fluoride treatments and offered thoughtful gifts such as toothpaste, toothbrushes, and pencils. Our workdays typically span from 9am to 5pm, with the exception of Friday as this is an Islamic holy day referred to as "jum'ah" - this day is designated as a prayer day to worship.
On Friday, we had the pleasure of partaking in a gala lunch organized by a local Foundation. The president delivered an inspiring speech, and as a gesture of appreciation, we were presented with beautiful roses. To celebrate the occasion, we enjoyed delectable meal including tagines - savoury dishes prepared with a medley of meat and vegetables.
Evenings and Free Time
Evenings were a time for exploring and relaxing. We ventured out for numerous walks and mini trips, allowing ourselves to unwind and relish in the beauty of our surroundings and connect with the local culture, savouring the unique experiences that Morocco had to offer.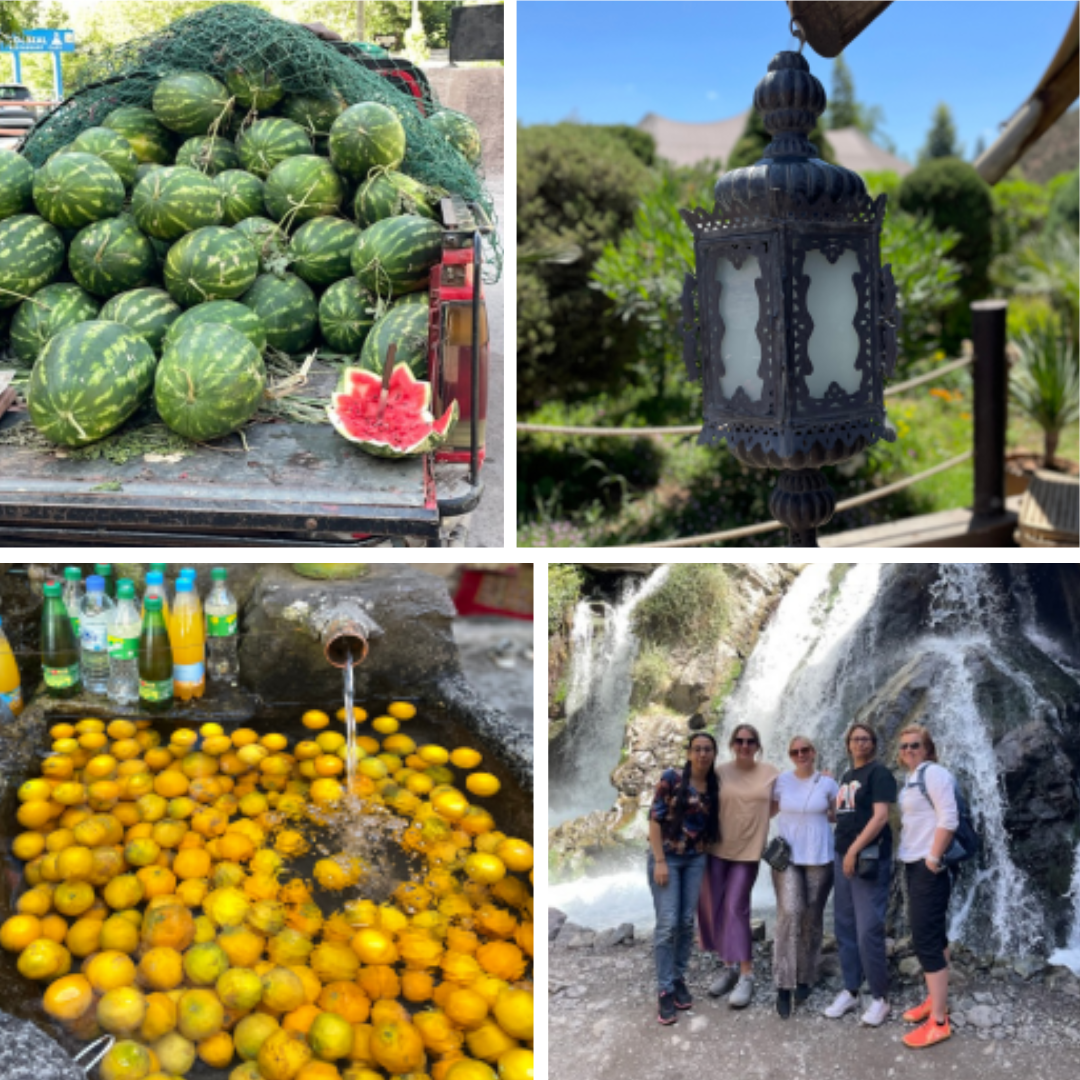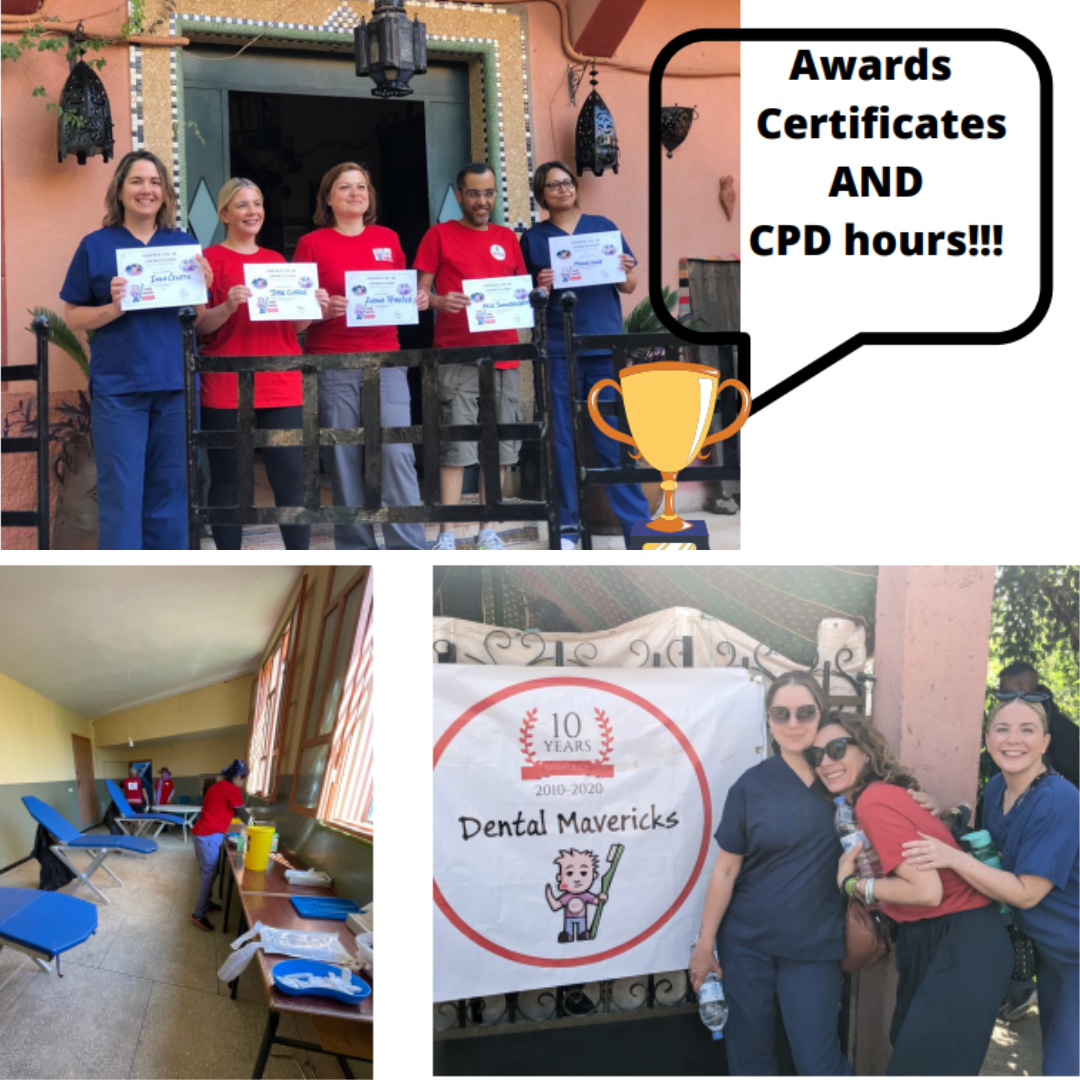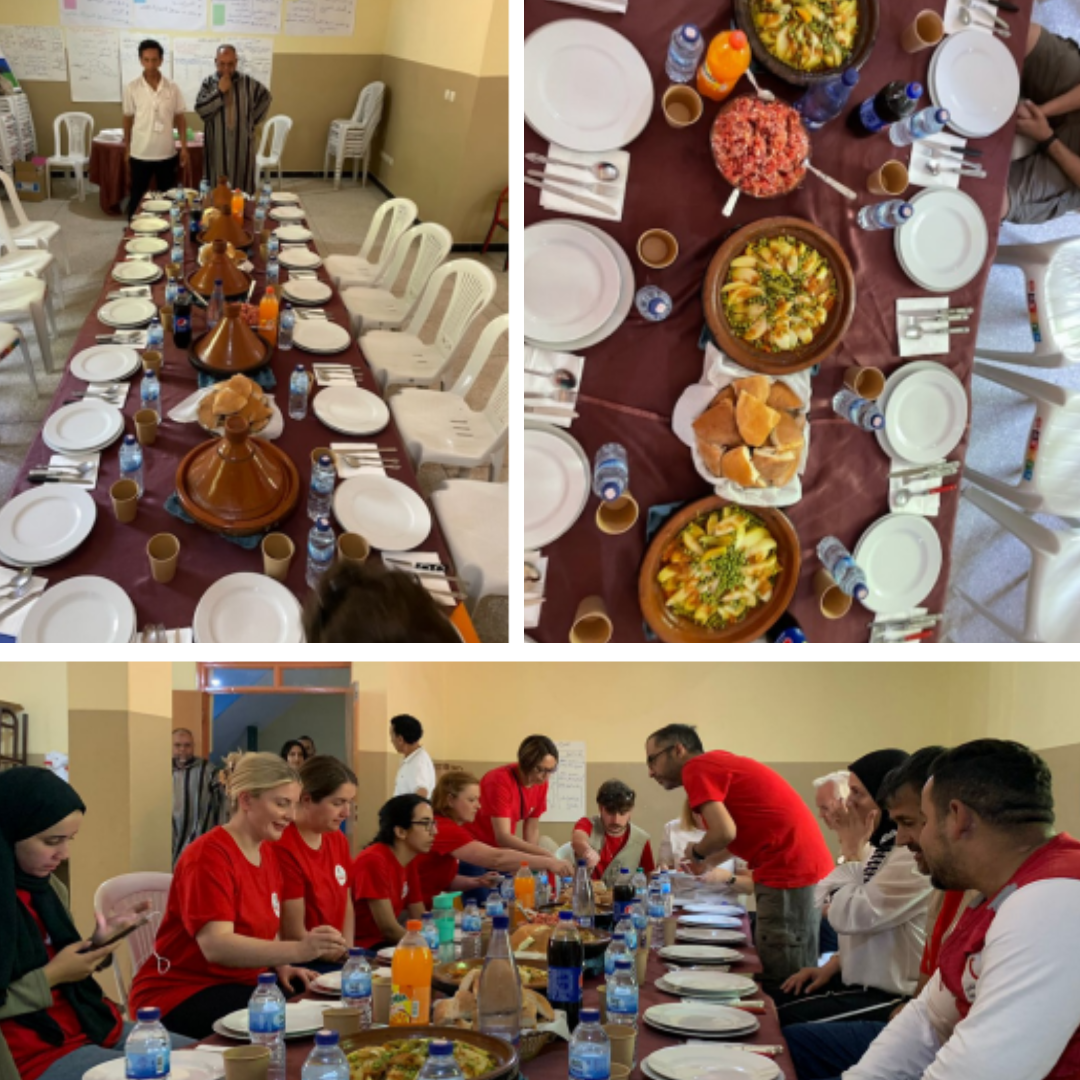 Time to go Home..
The memories created during this journey will forever hold a special place in my heart. Although, like at the end of any trip, the thought of returning home and seeing my family brought a sense of warmth and excitement. However, leaving Morocco was a bittersweet feeling; from the kind-hearted locals who welcomed us with open arms to my fellow volunteers who shared their passion for making a difference. Each person I met added a unique and valuable dimension to my experience. Their warmth, generosity, and genuine smiles reminded me of the beauty that exists in human connections.
The hospitality of the Moroccan people was truly remarkable. From the gracious owner of our home, to the women selling their artwork, and the foundation's President who hosted the gala lunch. Every encounter I had was met with kindness and a genuine desire to connect and share their culture with us. The friendships formed during our time together were forged in shared experiences and a common goal of making a positive impact. We laughed, worked, and explored together, creating memories that will forever bind us. The camaraderie and support we offered one another made the journey all the more meaningful and fulfilling.
As I boarded the plane back home, I carried with me not only the memories of the beautiful landscapes and cultural wonders of Morocco but also the faces and stories of the incredible individuals I had the privilege of meeting. Their resilience, kindness, and zest for life inspired me to appreciate the diversity of our global community. Returning home, I felt a renewed sense of gratitude for the love, support, and familiarity that awaited me. The experiences in Morocco reminded me of the importance of cherishing the bonds with family and friends, as well as the comfort of the familiar surroundings that make our homes truly special.

To read more experiences, visit www.cavitydentalstaff.co.uk.