Flexibility and Variety in Locum Dental Nursing
One of the main advantages of becoming a locum dental nurse is the flexibility and variety that the role offers. You can choose when and where you work, beneficial if you have other commitments such as family or study. Additionally, you can choose to work part-time or full-time, depending on your circumstances. You also have the option to work at the weekend and mix your days as you wish. A few of our dental nurses studying hygiene or dentistry work part-time during term time and full-time during university holidays. Others work shorter days to enable school drop off or picks ups.
Gain experience working in a range of different environments. Work within NHS, private, and specialists,  Hospitals, Prisons, community clinics in various locations. This diversity makes you well rounded and gives you opportunity for useful contacts and knowing so many people in the dental network. Being in different locations means that you will be up to date with the recent technologies, dental procedures, and equipment in the field. Unique opportunities like that of working on the mobile Dentaid unit can arise and grow your skills outside the dental surgery.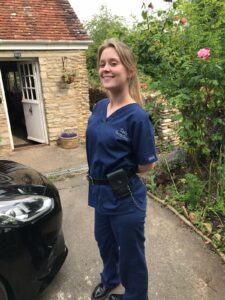 Career Development in Locum Dental Nursing
As a locum dental nurse, you have the potential to develop and advance your career. These positions can lead to long-term positions in the future. Become a tutor/assessor with Cavity Dental Training, where an opportunity arises to foster your coaching and clinical skills. You will build an impressive portfolio of experience and set your application up for success if you decide to train in hygiene and therapy, dentistry, or other courses. Some nurses have also progressed within the company to become area managers. Locum work provides opportunity to gain new knowledge and experience in specialties of interest. You can build a diverse set of skills, making you a huge asset for the team as well give your work fluidity.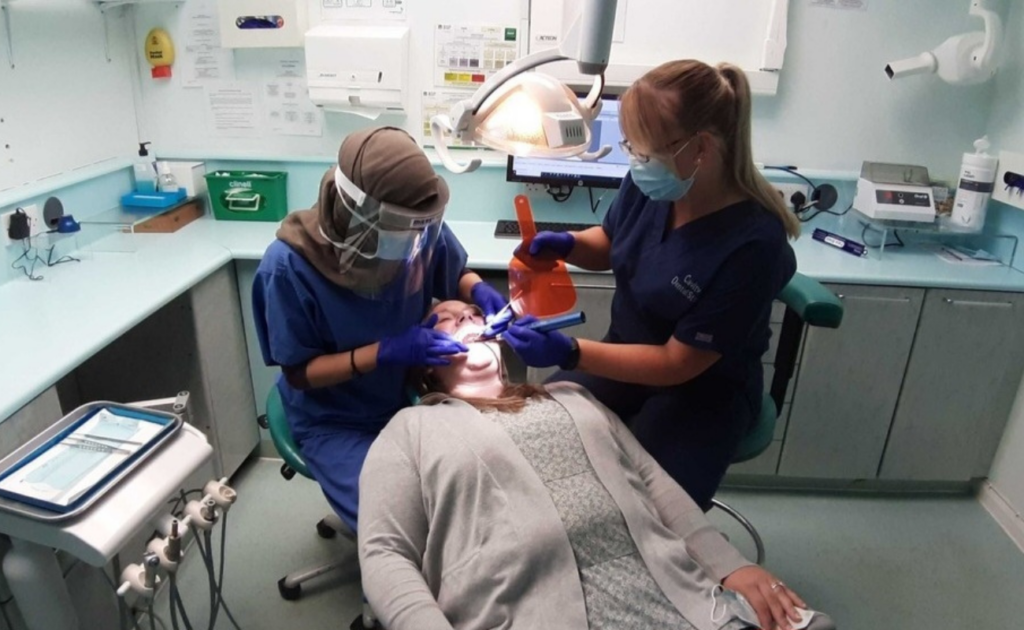 Financial Benefits in Locum Dental Nursing
Locum dental nurses are typically paid an hourly rate that is higher than that of permanent staff. This is because locum positions often require more flexibility and availability.  This can be particularly beneficial if you are looking to increase your earning potential. As a locum dental nurse, you will also receive a contribution toward fuel costs or if using other means of transport like bus or train 50% of the fares are covered. This is something that very rarely happens in permanent positions and is purely to support the flexibility and the travel that locum dental nurses commit to. In addition, for dental nurses working with Cavity regularly the yearly registration fee with the GDC and indemnity insurance will also be paid via a £200 annual payment each July.
Patient Care and Satisfaction in Locum Dental Nursing
As a locum dental nurse, you have the opportunity to make a positive impact on patient's lives by ensuring they receive high-quality oral healthcare. This can be a highly satisfying aspect of the role and can give you a sense of personal fulfilment.
By working with a variety of different patients and practitioners, you can help to ensure that each patient receives the best possible care. This can help to improve patient satisfaction and ultimately lead to better outcomes for your patients.
Conclusion
Becoming a locum dental nurse can be a highly rewarding and fulfilling career choice. The main benefits include flexibility, variety, higher earnings potential, professional development, and improved work-life balance. If you are a dental nurse looking to enhance your career, then locum work is worth considering. With extra benefits from companies like Cavity with Free wellness days given and dedicated Mental Health First aiders.
Written by locum Sara Revelo
Join our team today. Send us your cv here.