Sharon MacArthur "Miss Menopause" works across every business sector, private and public, serving many global organisations, to deliver menopause awareness training and menopause education for all.
In Sharon's words "Ignorance can no longer be an excuse".
Sharon offers Inclusive Menopause Education for all in the Workplace.
Details on how to contact Sharon are below for anyone wanting to reach Sharon for further information about how she can help your or your business become more Menopause aware.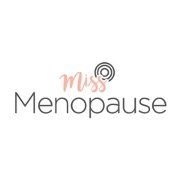 Phone: 07793 291 409
Website: www.missmenopause.co.uk