With the cost of living going up –along with the cost of running a dental practice – I started to think back to when I was running a practice and where money was being wasted.  I have also asked my nurses what they currently see in surgery.  And here are our top 20 money saving tips for you……
 General Waste Bin
Most practices do not have a general waste bin in the surgery or decontamination room, only clinical. So, all pouches, glove boxes, tissue boxes and even food waste goes in clinical! Have a general waste bin & card/ paper recycling bin in each room as well, it would make space in the clinical bags which are far more expensive to dispose of. General waste is cheaper to get rid of than clinical.
Bank Transfer Over Cheques
Pay suppliers by bank transfer, its much cheaper than cheques - typically around 35p a transaction, cheques are about 75p plus and envelope & stamp.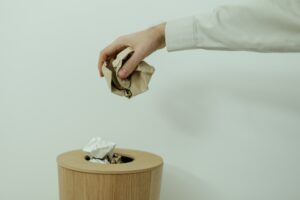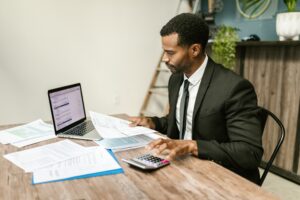 Email Over Print
Send reminders to patients by email. Do not print treatment plans, receipts etc, email them.  This will save paper, ink costs, and long term replacing printers!
Take Part In Terracycle
Buy a TerraCycle Box https://zerowasteboxes.terracycle.co.uk/collections/all/products/oral-care-waste-and-packaging-zero-waste-boxes. Encourage your patients to join in and recycle your oral care waste rather than put it into landfill.  Probably no more expensive than trade waste and money saving tips like this help you to help save the planet. I am sure your patients will think it is a wonderful thing you are doing too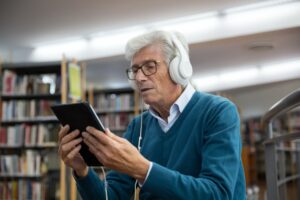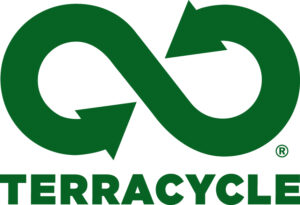 Magazine Donations Over New Purchases
Ask staff and patients to donate magazines to your reception area, rather than buying new ones, again this is better for the environment. Alternatively buy new ones from somewhere like dltmagazines.co.uk at discount and save money rather than buying from the shops.
Shop Around For The Best Suppliers, Don't Stick To Just One
Do not do all your ordering from just one medical supplies company. Shopping around from a few of the big companies pay off. There are always special offers, and the big companies are always competing to give customers the best price. Join their mailing list and get email alerts on exclusive offers, or even ask, when ordering if that is the best price?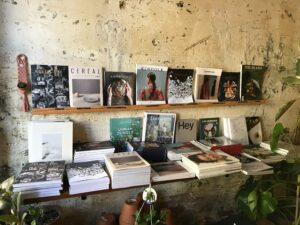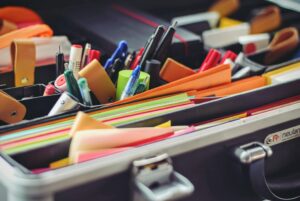 Do Monthly Ordering Over Weekly Ordering
Try not ordering weekly, but maybe monthly.  Buying items in bulk will make them cheaper.  Try brand own stock rather than the big-name brands all the time, often they are just as good, so why not look for cheaper alternatives and see how you like them? Using for example 3M composite expensive materials etch and bond in one for NHS treatments – when they are good, cheaper alternatives are out there – try them and see for yourself.
Reduce Plastic Waste By Not Overusing Pouches
Popping exam instruments in a safe closeable clean box for use during the day instead of bagging after every use. Re process at the end of the day as per HTM-01-05. Would save so-much plastic waste and money with pouches.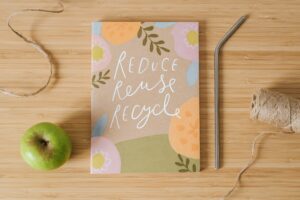 Stock Room Inventories
We have seen so many stock rooms with an abundance of stock which has never been used and will never be used before it goes out of date! Stock room inventories reduce waste & save money by not ordering things you do not need or have plenty of already
Stock Rotation System
Develop a stock rotation system to go with inventory, this saves hidden things from going out of date, or small things being shoved to the back of the shelf and forgotten
Re-usability Of Items
Checking what products are single use and what is autoclavable and using them accordingly. We see so many practices throwing away items after just one use that are re-useable items.
Increase Your Bookings For Extra Income
When using locum dental nurses - why not add an extra ½ hour - hour on your day - that extra income will more than cover your locum fees. Saves cancelling the day, losing income to the practice, annoying patients who might not return and creates more future bookings in your diary.
Implant Packs Waste
There is a lot of waste in implant packs. Most of the time the whole pack is not used and will not be used again and thrown away. Large bottles of saline where not even half is used, thrown away!, buying items for your implant kit individually, making up you kits with only the things you use and with smaller sized items, will produce less wastage and save more money, dental supply companies like Swallow Dental Supplies allow you to create your own implant packs. Saving you money and waste
Review Bank Charges
Review bank charges for taking cheques / cash - look at what other banks are offering. Some bank like Starling for Business process cheques free and under £500 you can just upload the picture of the cheques saving you even going to the bank. The same with card payments - shop around for a new deal, encouraging patients to pay by card also speeds up cash flow
Offer Payment Plans
Offer payment plans for more expensive treatments - spread the cost over 3 - 4 visits, meaning cash is in to cover lab bills etc ahead and once people have paid an instalment or so to complete the course. Get Patients to write out 3 / 4 cheques -posted dated so you can just bank them rather than pestering for payment.
Review Your Utility Service Costs
Review Your Utilities, much like in your own home you must analyse your budget and find where you can cut costs. Utilities are a logical way to cut costs so find the best price on gas, electrical, internet, and phone. A few quick phone calls are all it takes or use comparison sites.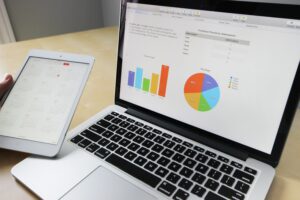 Invest Time In Email Marketing
Email marketing, not only send regular reminders and updates to your patients, send promotions- like whitening offers and so on. instead of paying for letters, envelopes & postage, use your data base of patients to create more business, selling more to folk who already buy from you, is far easier than finding new patients all the time, they know and trust you – why would they not buy from you if you recommend treatments to them ?
Increase Your Sundries Sales-Make Extra Cash
Increase your sundries sales and make some extra cash – stock more toothbrushes/ toothpaste , floss, electric brushes etc – tell your patients you have these items – cheaper than the supermarkets – so make sure they pick up new items when they have the check-ups – train your receptionists to ask people as they are paying do they need any floss, new brushes etc ? – patients will buy because you are recommending good quality items, rather than them making their own choice in high street shops, which might not be the best thing for them. You can easily generate a £1000+ profit a month on sundries to take care of the gas bill!
The Power Of Social Media
Using social media, Instagram/ Facebook are all free forms of advertising/marketing- use them and don't pay for them. Money saving tips like this help you use the power of community over spending unnecessarily.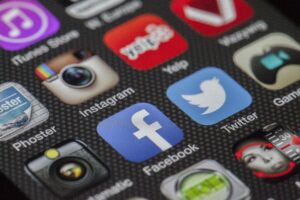 Keep Your Website Up To Date
Keep your website up to date, an out-of-date website, does not encourage new business, it will keep your website high in the google rankings and found more easily by potential clients.