Check out doctortooth.co.uk for dental footwear and accessories, perfect for gift giving. Here are some ideas, head to their website to see all of their wonderful items!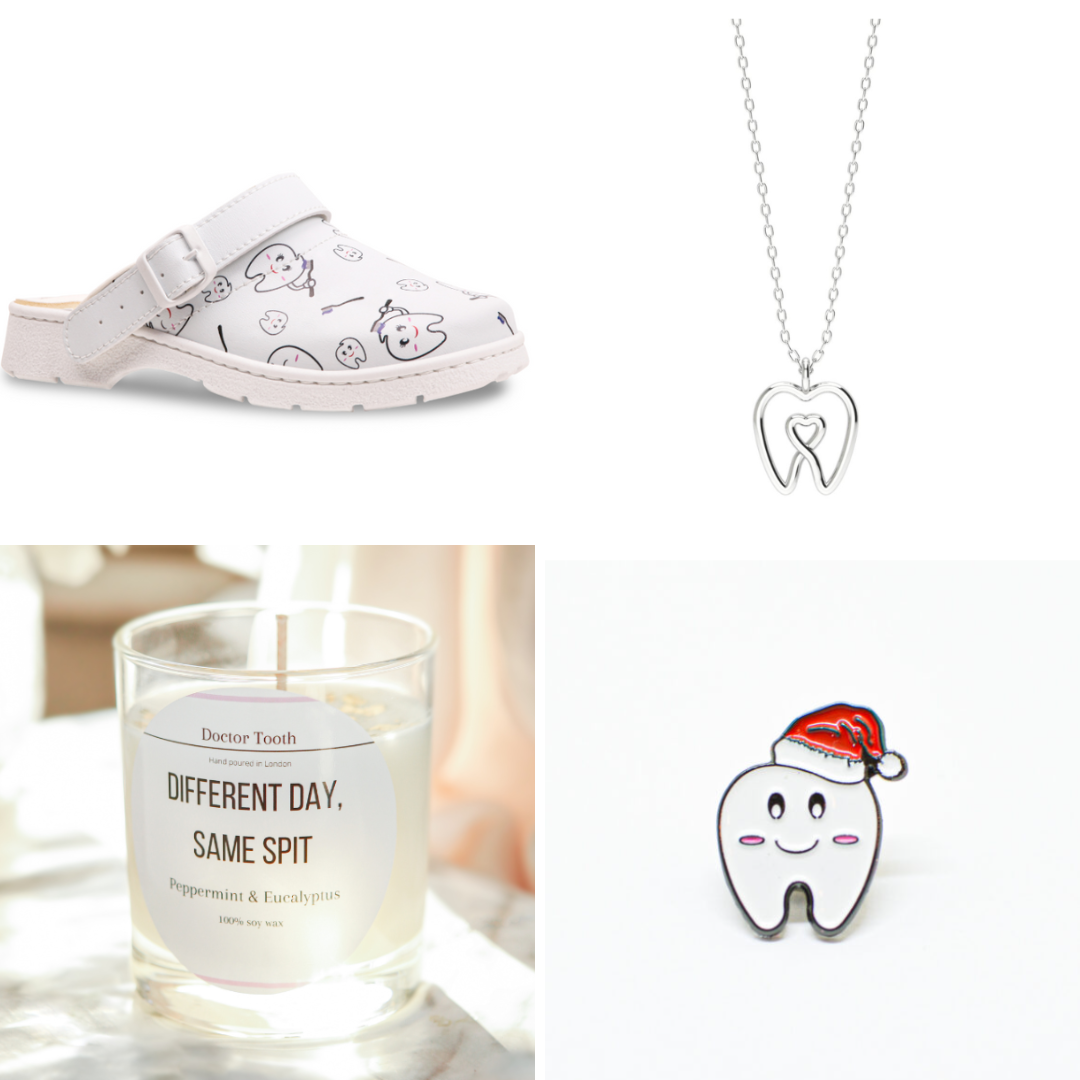 Dental Shoes  
Comfort and style all in one, what more can you ask for with these dental shoes!
Tooth Necklace 
Wearing this necklace will leave a good impression!
Candle
Choose a unique dental themed quote and pick from 4 different scents. Because who doesn't love a candle?
Dental Pin
To elevate your dental uniform with these elegant pins
Here are some other ideas from different websites including Etsy and British Made Gifts.
Perfect for a lover of plants and teeth!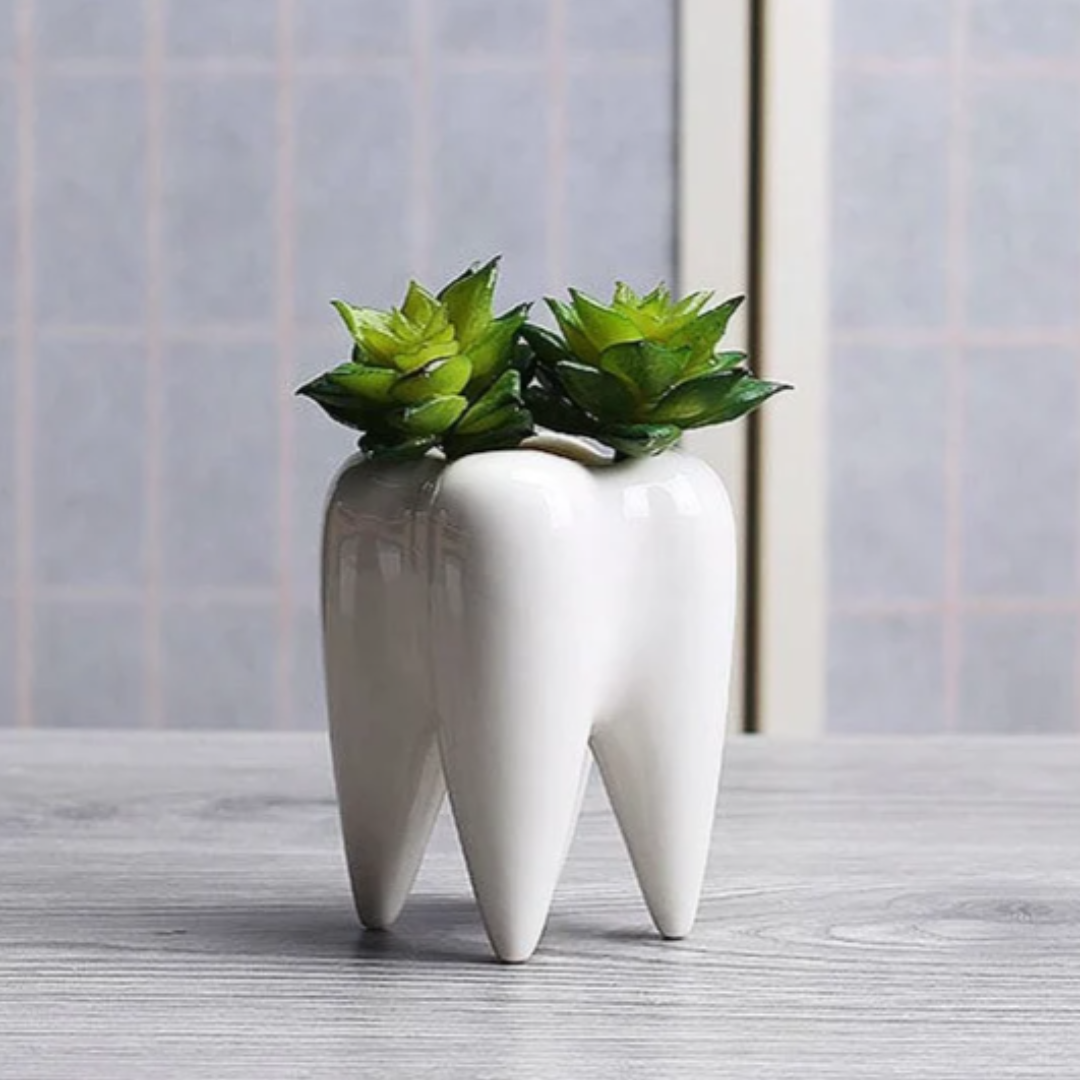 Perfect for a ninja, magician, legend or a dentist!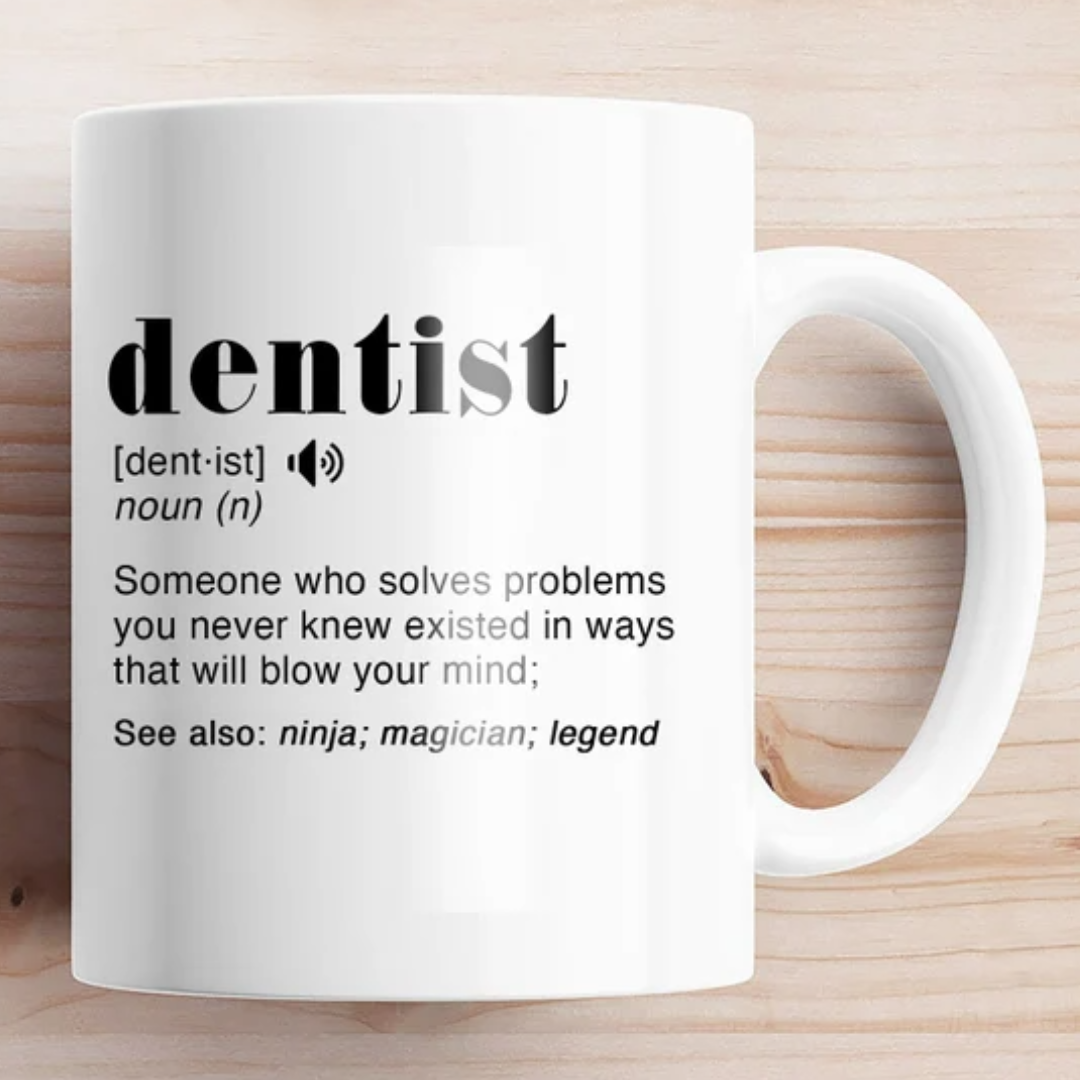 Dentist Mini Me Doll
Who doesn't want a Mini cushion doll version of themselves?